The Environmental Safety Group is very grateful to Rotary Club and Tarik Shipping for their generous donation of £500.00 each, totalling £1,000.
The ESG has regularly worked alongside Rotary Club on various environmental projects in the past, especially under the Clean up the World Banner, and is especially pleased to receive this donation which will be used to replace equipment and on materials to promote environmental campaigns. At the cheque presentation Tarik Shipping also expressed support for assisting in the next Clean up the World event.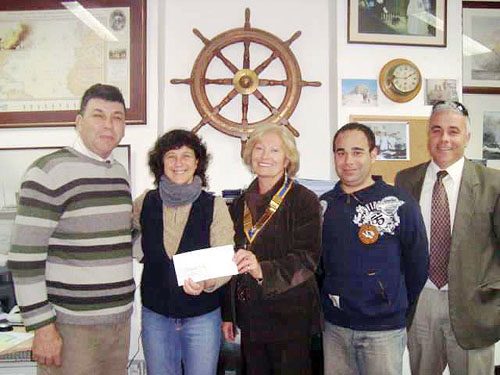 A spokesperson from the ESG said the group organises voluntary clean ups, equipping and outfitting teams as well as hosting talks and discussions on an ongoing basis and receives the cheque from both Tarik Shipping and Rotary Club in the spirit of its ongoing "environmental and educational programme for change" in helping make Gibraltar a cleaner and healthier environment for all.