Another accident at sea prompts many questions of port procedures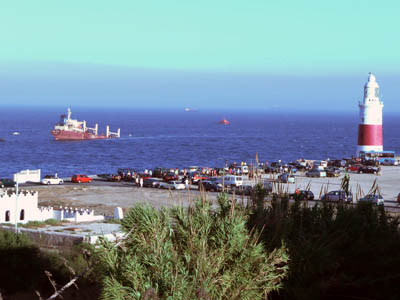 "The ESG wishes to voice its concern about the serious collision at sea which took place between a cargo vessel and fuel tanker in the early hours of Sunday morning (12/08/07). It has frequently called for highest possible standards to be applied to all operations at sea well aware of the growing risk of accidents in a visibly congested Bay. Traffic through the Straits sees around 100,000 vessels per year adding to the risk factor. This is all taking place in an area of outstanding natural beauty rich in biodiversity and must be protected.
The group is investigating the monitoring and management standards applied by all three pertinent authorities, ie Gibraltar, Spain and Morocco. It is clear that while high standards and strict protocols are declared the norm, these are not adequate especially for night-time activity. An urgent review must be made into existing monitoring procedures to avoid further accidents of this type or worse.
With talk about additional bunkering facilities setting up in Algeciras and Morocco it is only a matter of time before a dreaded ecological disaster from a gutted fuel or chemical tanker occurs. Apart from the health and safety risks to Bay communities this could damage or even destroy marine and other wildlife and slow down tourist activity in the bay for an indeterminate time.
The ESG urges Government to take whatever steps are necessary to eliminate these risks and to work with other maritime agencies to ensure highest possible collaboration. It now awaits full details to be made public on the cause of the latest accident and the condition of the stricken vessel "New Flame" and hopes that it can be refloated and scrap metal cargo and fuel removed from the ship without further mishap".