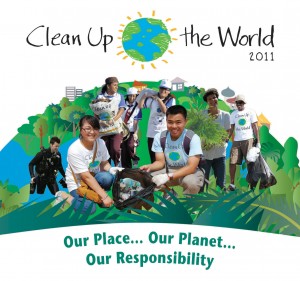 ESG Radio Broadcast 7th July 2011
Hello,
Since our last broadcast several environmental developments have taken place so we'll do our best to highlight those of particular interest:-
1) With summer upon us and most of us outdoors much of the time, our physical environment and its health, is never more apparent than at present. Therefore issues of sewage, pollution from power stations and bunkering, dust and rubble on our beaches, traffic and noise pollution come to the fore as we receive numerous calls from local residents wondering why we continue to suffer from these problems.
These problems are actually present all year round and is why the ESG fights its corner as we do to press for change. However as long as highly ranked politicians consider the environment to be a single issue matter, nothing radical is going to change. This is what we, as a community, must address.
2)The ESG is working hard and in discussion with all political parties pushing for action on these issues. Our comprehensive Wish List has been tabled with all parties and we hope is now adding to the discussions we are hearing in the hot house of political debate taking place this week. It does take considerable energy and political will to implement changes at the core of many of our decision making centres to redress the balance of progress and financial stability with improving our physical environment, and therefore quality of life. Projects like the new power station, sewage plant, and a long hard look at the impacts from bunkering and other oil related industry therefore critical.
3)Gibraltar continues to wait to hear results of the investigations into the tank fire – how long will this take the ESG asks? In the meantime we hear fragments of information here and there about future plans for the area surrounding the tanks site and hope that Govt will issue a full and detailed report of its thinking on this matter so that the public is informed before major decisions are taken.
The fire was a major incident and reflected poor decision making and poor regulation. The community deserves to know what Govt understands happened and how it is ensuring that accidents of this type will never recur. We are entitled to such information Under the Freedom of Access to Env Information and simply, because anything that happens in Gibraltar affects us all.
4) Another eyebrow raising moment was the recent announcement by CEPSA management of the investment it is making at its San Roque plant to radically lower pollution levels – pollution levels by the way, it has NEVER EVER admitted to produce in the first place.
These toxic emissions are carcinogenic and cause all manner of disease and one has to ask what compensation is morally owing to communities who continue to pay the price of this industry's growing expansion and profits with their health and many, even, with their lives.
5) CUTW 2011 is now 10 weeks away! It's official!! Today CUTW Australian Director Ian Kiernan sent a message to members throughout the world reminding us that it's only through community involvement at a local level that global changes can be made. If local communities value a healthy environment and conserve its biodiversity exercising civic pride, then success is only a matter of time.
We therefore will invest considerable energy over the next two months to ensure Gibraltar benefits from this important campaign and hope to get your support too!
Plse contact us at on tel: 200-48996 or email us on: esg@gibtelecom.net . Donations also welcome. Thank you.
Gibraltar's Insight Magazine will run CUTW related articles over the next two months with information and detailed analysis of the issues concerned so make sure you pick up a copy!
Education/Information/Facilities and Enforcement being key to a cleaner Gibraltar.
6) Some inspiring news for you is the length some of us will go to to protect natures incredible wildlife with the story of two regular blokes from the UK, Chris and Adam, who two days ago swam 26 miles non-stop across the Strait and back, to raise awareness globally of the need to stop illegal whale hunting and killing of dolphins through pollution and intensive fishing practices.
We hope you will be hearing directly from the swimmers themselves today whose motivation is to raise funds for the Whale and Dolphin Conservation Society that actively carry out invaluable work to conserve these magnificent creatures.
Please therefore, take a moment and go to: http://www.justgiving.com/Swim4Whales. Any donation, large or small will be gratefully rec'd recognising the mammoth effort made by these impressive individuals.
We leave now with our message to: Stay in touch, enjoy your summer and use the bins – and if you can't find one, take it home!!
Thanks for listening!