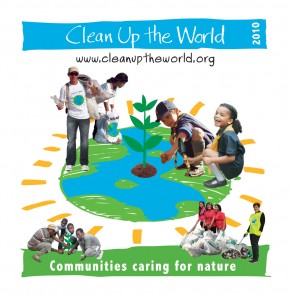 ACTUAL CLEAN UP WEEKEND Dates 18th and 19th September
YOU CAN JOIN UP AS AN INDIVIDUAL, VOLUNTEER, OR WITH A TEAM – SIMPLY CONTACT US ON: esg@gibtelecom.net
Call us on: 200-48996, or 43156 or 54960000
PLANNING SESSIONS WILL TAKE PLACE ON THE 20TH AUGUST, THE 3RD SEPT, WITH THE FINAL SESSION ON THE FRIDAY BEFORE THE WEEKEND ITSELF – MAINLY TO COLLECT INFORMATOIN AND EQUIPMENT.MEETINGS WILL BE HELD IN OUR OFFICE IN CITY MILL LANE-
See below document sent yesterday to previous team leaders and individual volunteers:
CUTW INFORMATION PLEASE READ!! PLEASE READ!! CUTW INFORMATION
Hi there!
Hope you are all doing well- Many of you will be in regular contact with the ESG and will be up-to-date with what is happening, but for others, this will be one of the few times you hear from us directly.
It is getting close to that time of year again….the CLEAN UP! We have carried out spot clean ups already in 2010, back of Stadium and Rosia Beach area- mainly result of overwhelming amounts of marine debris and storm damage- both were very good efforts from our volunteers and transformed the areas with surprisingly lasting effects. Read on……..
**The actual date for this years' major event is the 18th and 19th of September, though we should be focussing most of the clean up effort on the Saturday. Sunday will be used to tidy up any unfinished business and then enjoy a get together, debate and a thank you to volunteers by way of a do organised by the ESG. More details on that very soon!
**We shall have the usual planning sessions for team leaders to take stock of our current littering situation on the Rock and decide the best use of this concentrated effort by our teams of volunteers. Individual volunteers will be contacted directly over phone/email. Pleased to advise that the GBC Open Day Trust will once again support our event so we can ensure we have materials and other costs covered.
Planning Sessions as follows:
20/8, 3/9 and final 17/9 at 8pm for one hour max-
Will be held in ESG office, City Mill Lane- Fit 4 Life Building, 1st floor
NB:Please note it's important to attend one of the mtgs before the final one on the 17/9 which is mainly to collect equip for teams. (esp if this is the first time your team is taking part) We understand people are travelling during these weeks but it should be possible for you to make one of the sessions
The importance of these meetings is also to have a chance to discuss these issues and review any changes over the past year and hear everyone's views on this important community and environmental issue
The main difference this year is that we have an office in town now, which is manned fairly frequently during the week and so we can be accessed more easily than in previous years.
Please make a note in your diary! – Look forward to seeing you very soon-
Kind regards
Janet Howitt
ESG-